Looking for great examples of Shopify stores that do dropshipping? Maybe to get some inspiration? To get into dropshipping too? Or simply see how it is possible to transform shopify into a war machine to generate commands in dropshipping mode?
So here are 6 examples of shops, all made under Shopify, for which dropshipping is an essential activity.
If you don't know what dropshipping is, I invite you to read my article "dropshipping explained to my grandmother" which will allow you to understand everything from A to Z.
6 examples of Dropshipping stores under Shopify
And if you want to use Shopify to do dropshipping then take advantage of the partnership and my status as a Shopify partner to register and get 14 days of Shopify totally free and without the need to enter a credit card.
Wanna try Dropshipping?
Clic here for 14 days free access to Shopify + Oberlo -> https://www.shopify.com
Shopify Dropshipping Store N°1 : Tred-fashions
Everything is present in this Dropshipping store: international free shipping, the link to track orders, the use of Shopify, products that are in demand (men's and women's clothing) and many marketing incentives.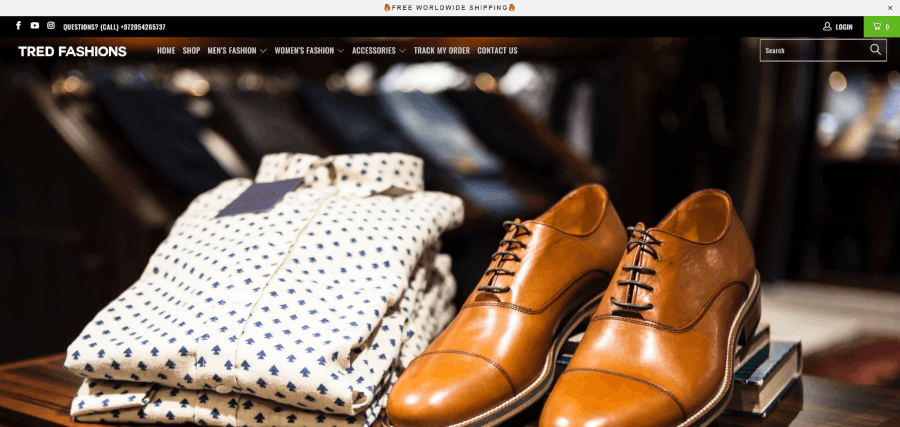 The site is quite nice, again a proof that Shopify is a very good tool to create e-commerce sites.
Shopify Dropshipping E-commerce N°2 : Kusoka
Another rather successful shop: choosing a theme is indeed a very important element to succeed in your dropshipping shop. Here, the theme of the webshop is clearly Japan and Japanism. On the other hand, everything is still made in china for the products without a doubt.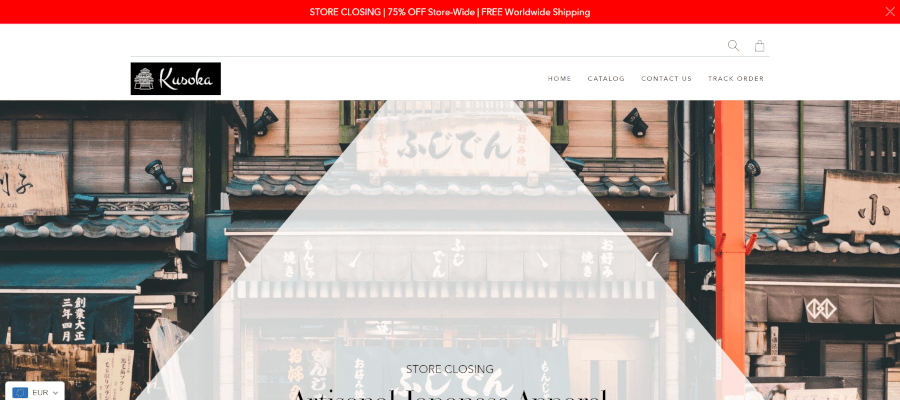 There is a little less marketing pressure than at Tred Fashions but the essentials are there: free worldwide delivery, stratospheric delivery times, products that are easy to ship, many payment methods and a simple and efficient website.
The points a little more borderline? No real information on the sellers, general conditions of illegal sales in France, no phone number... In short, in case of problem it will not be easy to contact them.
Shopify store dropshiping N°3 : Osakastreetwear
We remain in the same theme, precisely to show you how shops can differentiate themselves and sell similar products without being totally identical.
Everything is always related to your budget and it is in this sense that we must understand "too expensive".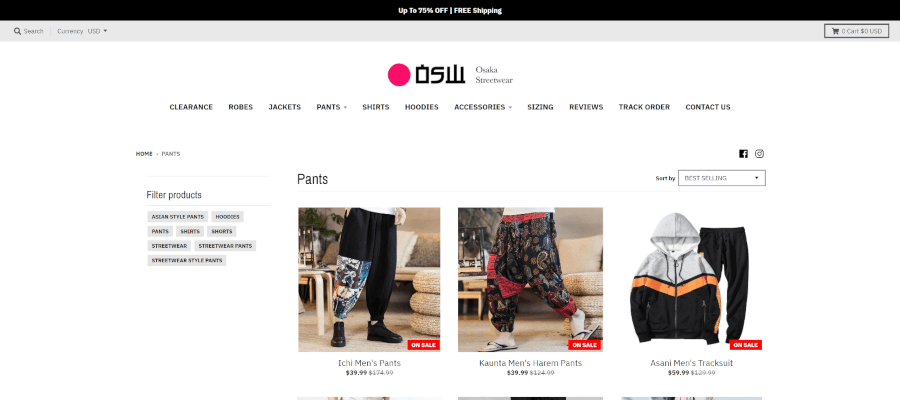 The target here too is clear and unambiguous: Japanese fans. The site is on the other hand a little broader in terms of catalogue and seems more "solid". Don't get me wrong, the products come from the same place! Aliexpress. After that, no harm in that, there are some very good products on Aliexpress so why not.
Osakastreetwear is more precise about its address, contact details and delivery times. It gives a little more confidence but it may be the same team behind both sites!
Of course, even if it means forgetting the legal notices, we also forget the cookie banners, the RGPD and co.
Real talent has just managed to make sites as well done and enjoyable as easily with the help of Shopify. There is no need to say, it is really one of the best solutions to launch a dropshipping website or not.
Attention to detail is taken quite far with "guarantee seals" that reassure the customer.
Dropshipping via shopify N°4 : Boho-yah
So this one has a pretty funny story. This is the "new version" of a dropshiping Yogi Mood e-commerce site that has been advertised on Facebook for a while on the theme of Yoga and well-being.
Why did the site have to change its name? Mystery... but obviously not all the texts are up to date.
On the other hand, as a good e-commerce manager, the site manager thought about making 301 redirections to avoid losing his traffic.
In short, the site is still running under Shopify, with the same products as before and surfing on the theme "Bohemian" and "Well-being". Unlike the other two dropshipping sites below, the approach of this site is a little different. He focuses much of his conversion on the texts and the atmosphere rather than on marketing pressure.
In my opinion, the site is not always very honest in its speech because it only imports Chinese products, from the point of view of saying, and I quote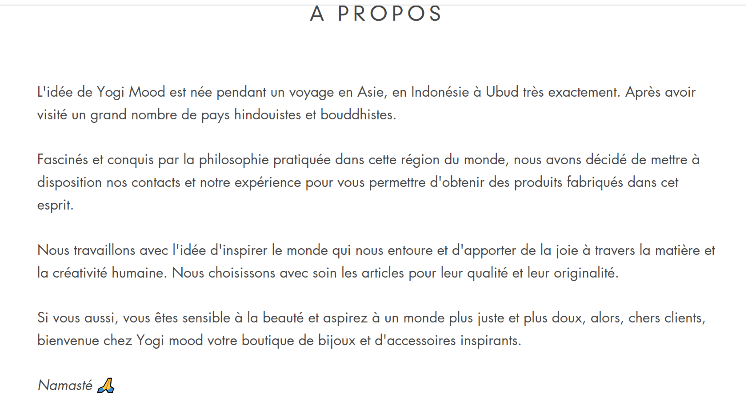 In short, as much as importing cheap Chinese products and selling them is the basis of trade, it seems to me that embedding this in an idealistic discourse goes a little too far.
It's up to you to see how you manage your dropshipping e-commerce store..
Shopify E-commerce Dropshipping N°5 : Retro Gamer Stop
This dropshipping website is a little different from the other websites I showed you above because it is a single product. And yes, with almost no cost to create a site, once you know how to do it, you can create ultra-thematic sites.
In this case, Retro Gamer Stop's is based on a unique product: a shell for Iphone that also acts as a retro console. The images are quite telling so I let you admire.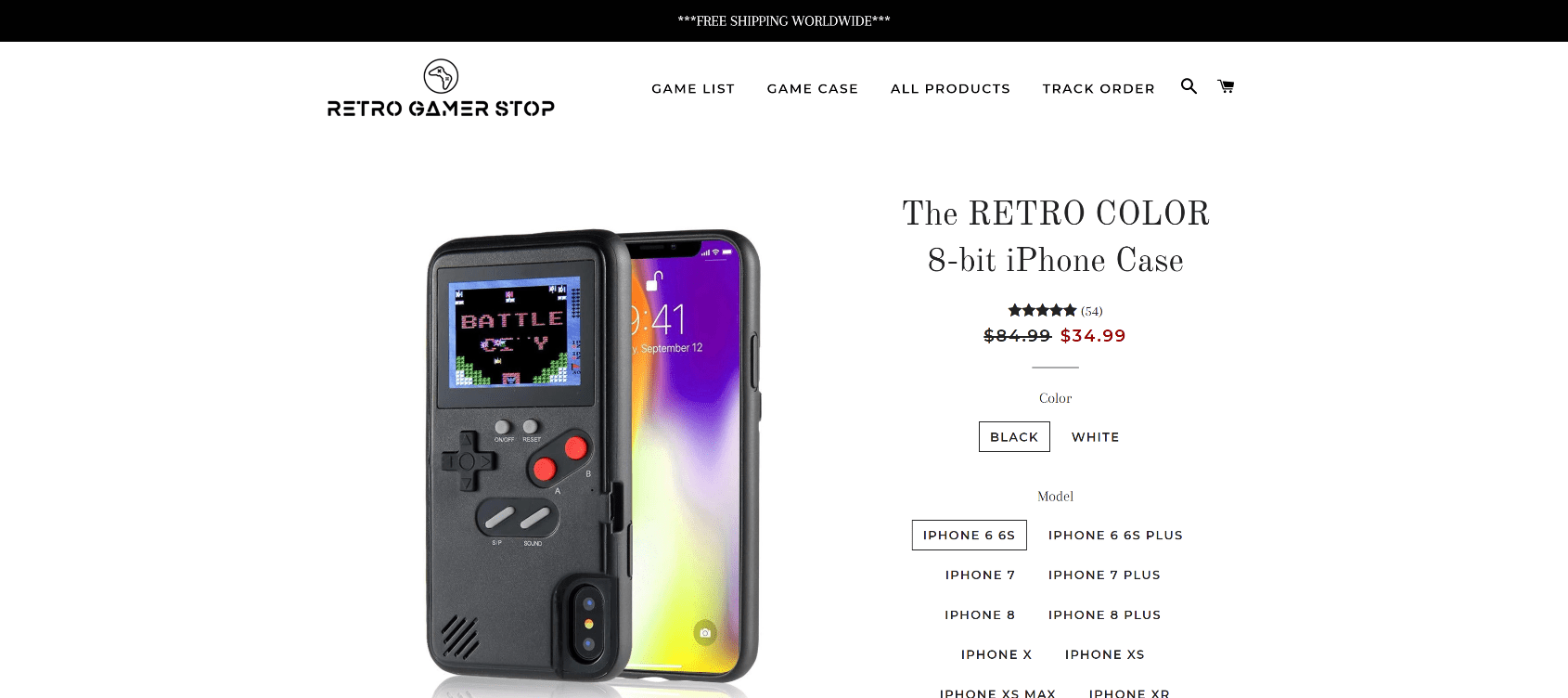 The products come once again from Aliexpress and, most certainly, from Oberlo but after all why not. Finding a product, building a website and marketing for it and finding customers, that's the real job of a dropshipper.
The site is quite nice, the product sheet is quite well built and makes you want to buy. The customer reviews are not necessarily those of the Retro Gamer Stop site but are probably imported en masse via a plugin for Shopify. I tell you about it in my article "The Essential Plugins for Shopify"
French Dropshipping shopify store N°6 : PetitCharlie
We end with a French site to show that in France too it is possible to do dropshipping with Shopify and that many people have understood it!
PetitCharlie is a site created under Shopify and which selects items for men's fashion. The site is well done, reassuring, with a phone number, which is quite rare on dropshipping sites.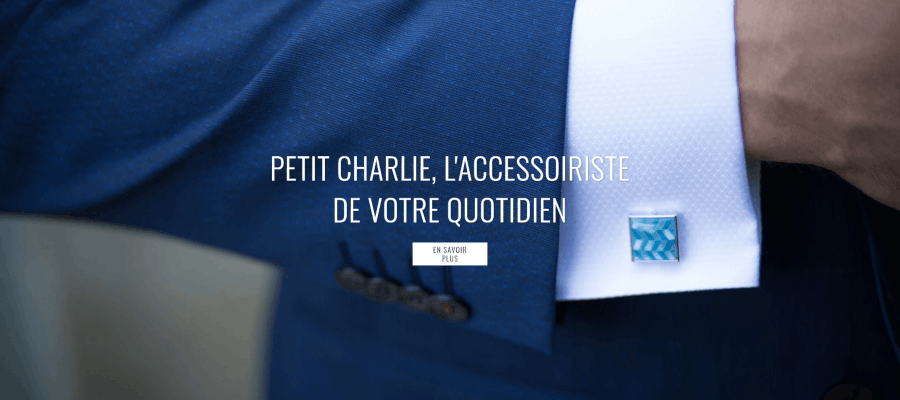 However, the site plays a lot on "borderline" storytelling. It is never specified that it is Chinese import but when we see "Creation of the company in 2017 by two entrepreneurs from Calvados in Normandy. Company located in Lisieux which designs clothing accessories. "it is easy to imagine that the products are made in France.
In any case, PetitCharlie proves that dropshipping is not only for English and American sites and that it is possible for everyone to set up their online store with the help of shopify, some acquaintances and dropshipping to create revenue!